你和我们之间的距离只有几分钟。 You're minutes away from joining the club.
成为饮迷会员其实非常简单。但为了进一步方便你,我们为你提供了这份详细指南,一步一步指导你成为我们的会员。手机准备好了吗?好,我们开始吧。
Becoming a DRiNK member is simple. But to put you at ease, here's a handy step-by-step guide on how to join up. Phones at the ready? Then we'll begin.
第一步:用你的智能手机识别我们在微信上发布的二维码。这也是唯一一个进入会员注册页面的渠道。
Step 1: Use your smartphone to extract the QR code in WeChat. You can only access the membership portal this way.
第二步:选择你的个人会员计划。我们共有四个计划(A、B、C和D),每个计划都包含为期一年的单人会员资格和免费送到你家门口的一份或多份《饮迷》。比如说A计划,购买以后,你可以在一年内收到四期《饮迷》,每期一份;它的价格只需98元——也就是说只要一杯鸡尾酒的价钱,就可以买到四本《饮迷》。选择好你想要的个人会员计划后,点击"购买"。请注意,所有的饮迷个人会员资格仅限单人所有。你可以分享多余的刊物,但不能将会员身份及特权转让给他人。如欲开通团体会员,请参与我们的企业会员计划。
Step 2: Pick your plan. Each plan (A, B, C and D) includes a single membership plus one or more copies of the magazine delivered to your door. For example, Plan A (single copy, four times a year) starts at just ¥98 – which means you can get four DRiNKs for the price of one cocktail. Pick the plan that's right for you and then hit "Get It". Please note that all four DRiNK Magazine personal membership plans are for one person only and non-transferable. Although you can share the extra copies, you cannot transfer the membership between individuals in order to take advantage of the membership benefits. However, multiple memberships can be purchased through one of our Enterprise plans.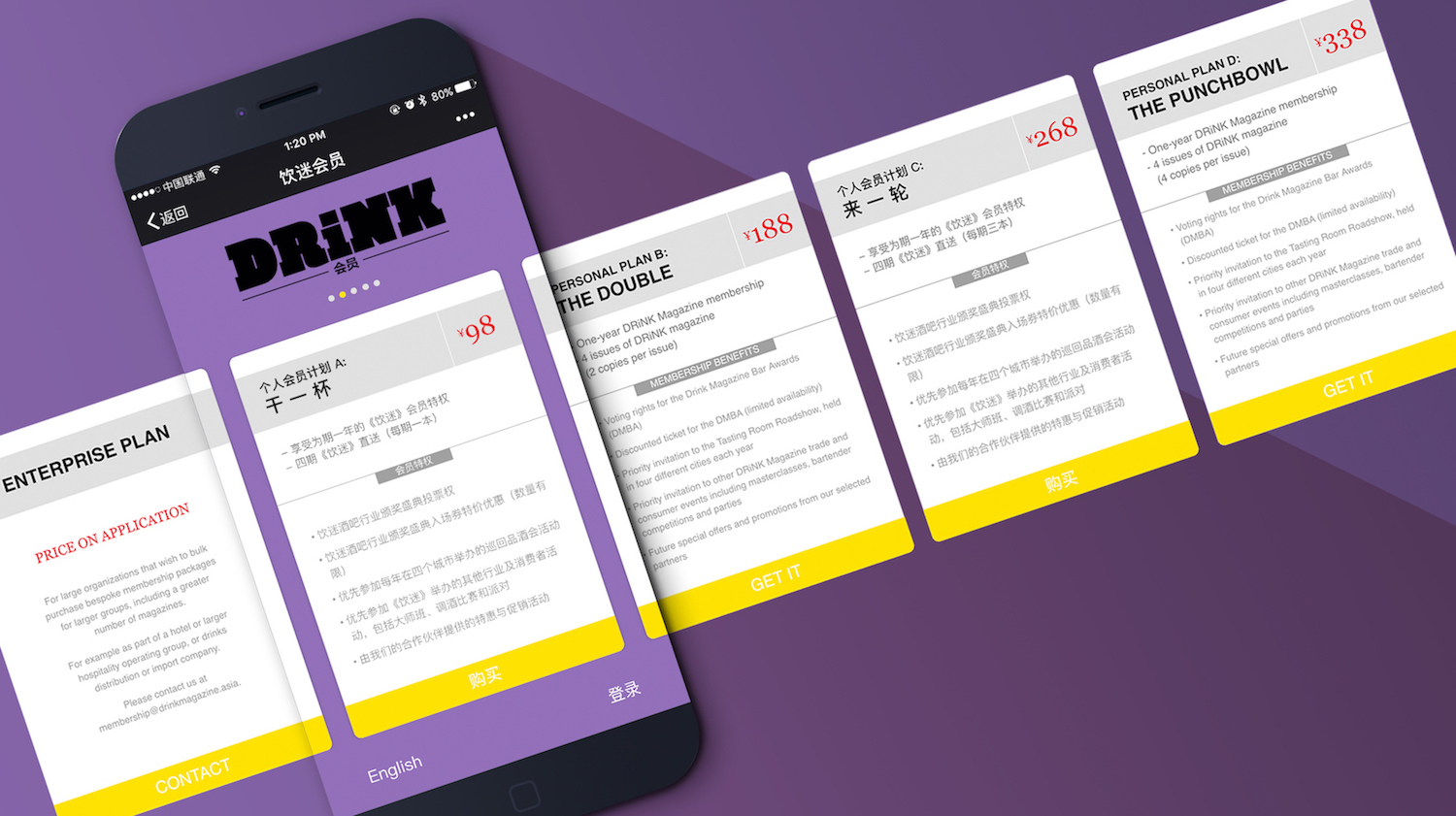 第三步:注册。你需要输入用户名和你的真实姓名——这两样在注册完成后都不可更改。你还需提供一个中国大陆地区的手机号,因为我们会给你发一个验证码,输入验证码才能完成注册。
Step 3: Sign up. You'll need to provide a username and your real name – neither of which can be changed after registering – plus a Mainland China mobile phone number, because we will send you a verification code which you need to complete the registration.
填写送货地址时,在下拉框中选中你所在的省份和城市,然后输入你的具体地址,英文、中文或者拼音都可以。我们会进行调整,保证快递小哥拿到的是中文地址。
When it comes to submitting your delivery address, pick the province and city from the drop down menus and then your street address in English, pinyin or Chinese characters. We will make sure that the courier gets the correct address in Chinese.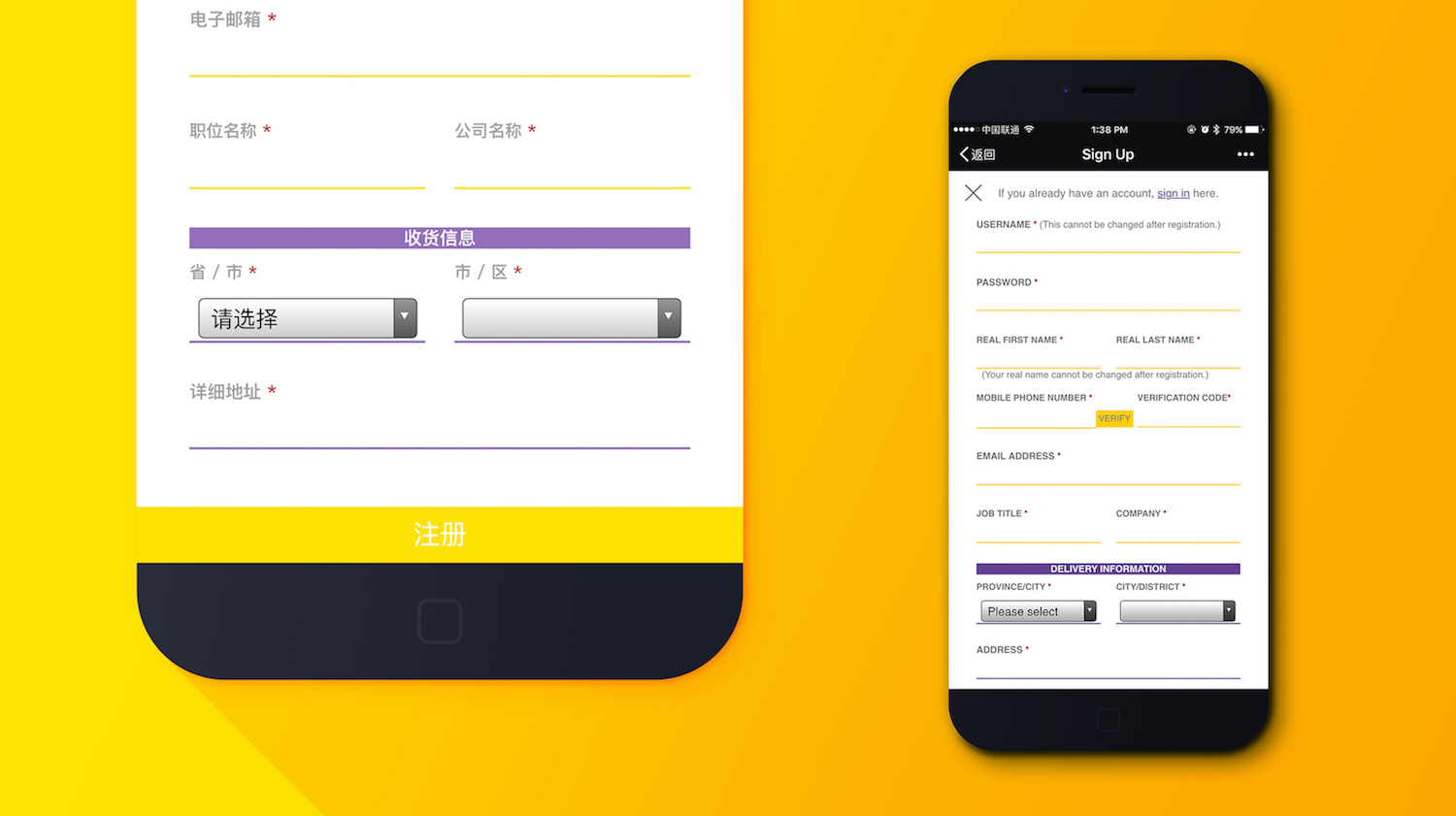 好了,现在你可以点击"注册"了。
Now you're ready to click "Create Account".
第四步:接下来你会进入支付页面,你可以选择用微信或支付宝支付。根据提示操作,很快你就可以成为正式的饮迷会员了。
Step 4: You're at the payment screen and can opt to pay with WeChat or Alipay. Follow the prompts and you'll soon be a fully paid-up member of DRiNK. Which will be proved by…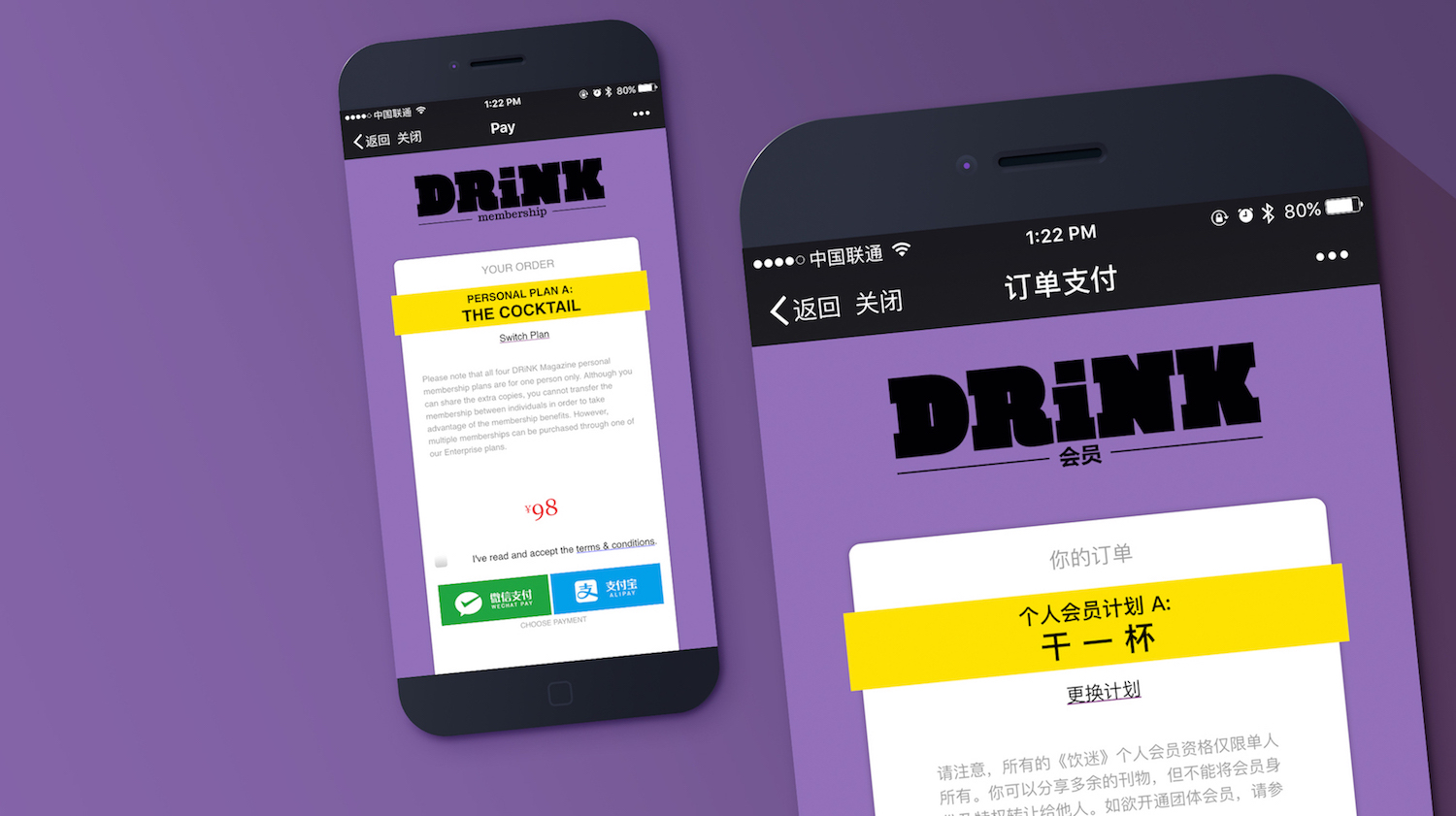 第五步:然后在"会员中心"你可以看到你的会员卡。你以后每次登录都会进入这个会员中心,在这里你可以进行各种管理操作。比如更新你的送货地址,查看最新的会员福利,更新你的个人资料(姓名和用户名不可更改),并且你可以随时续费会员。
Step 5: Your membership card. This is where you go when you sign in next time and the place to manage your DRiNK Membership. You can keep your delivery details up to date, check out new member benefits, update your profile (but not your name or username) and when the time comes next year, renew your membership.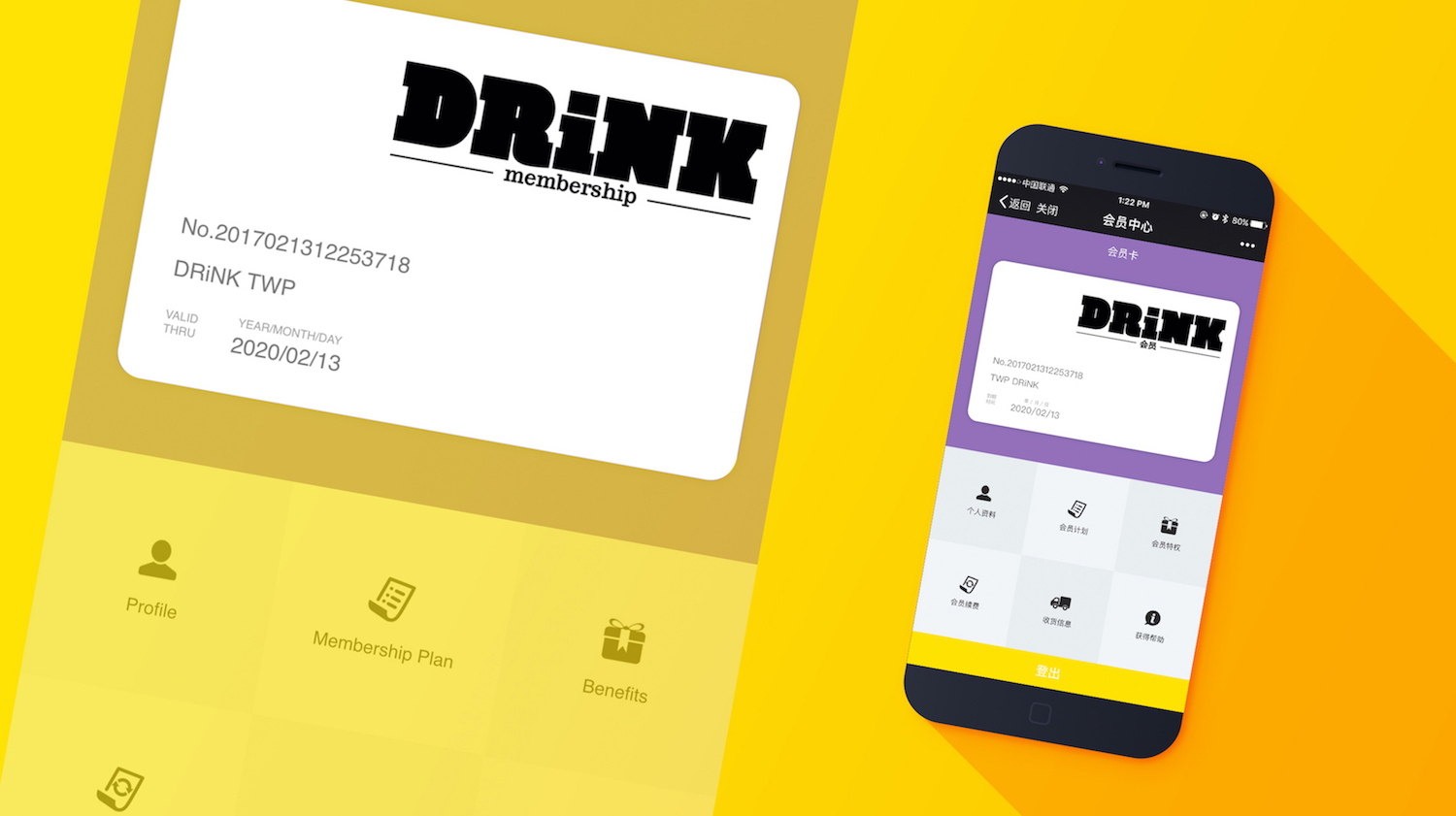 最重要的是,如果你有任何问题,你还可以在这里与我们联系。点击"帮助",你就会来到我们的会员服务微信公众号页面,别忘了关注我们。
Most important of all this is where you can contact us with any problems you are having with your membership. Hit "Help" and you will find a link to our Membership Services WeChat account – don't forget to add us.
---
快快扫描二维码,成为饮迷会员吧!
Become a DRiNK member by scanning the QR Code.