剧透一下我们改版后的首届品酒会。 / A look inside the first of our new-look category focus.
随着我们杂志的改版,品酒会专栏也将以全新的面貌与大家见面。上月,我们邀请饮迷会员们参加了为改版后的专栏举办的第一届品酒会。本次品酒会以威士忌为主题,共有10款产品供参加者品评。《饮迷》主编Dan Bignold亲自主持,我们还邀请到了几位德高望重的威士忌专家——执杯者协会成员Stephen Notman、金衆磊和Josh Wang——担任顾问团,深入探讨威士忌的酿造。
DRiNK Magazine Members were in attendance at the very first of our new-look Tasting Room category-focused events last month. The Tasting Room on single malt featured 10 whiskies and was led by a panel of whisky experts – Keeper of the Quaich Stephen Notman, Kin and Josh Wang, moderated by DRiNK Magazine editor-in-chief Dan Bignold – discussing the finer points of production.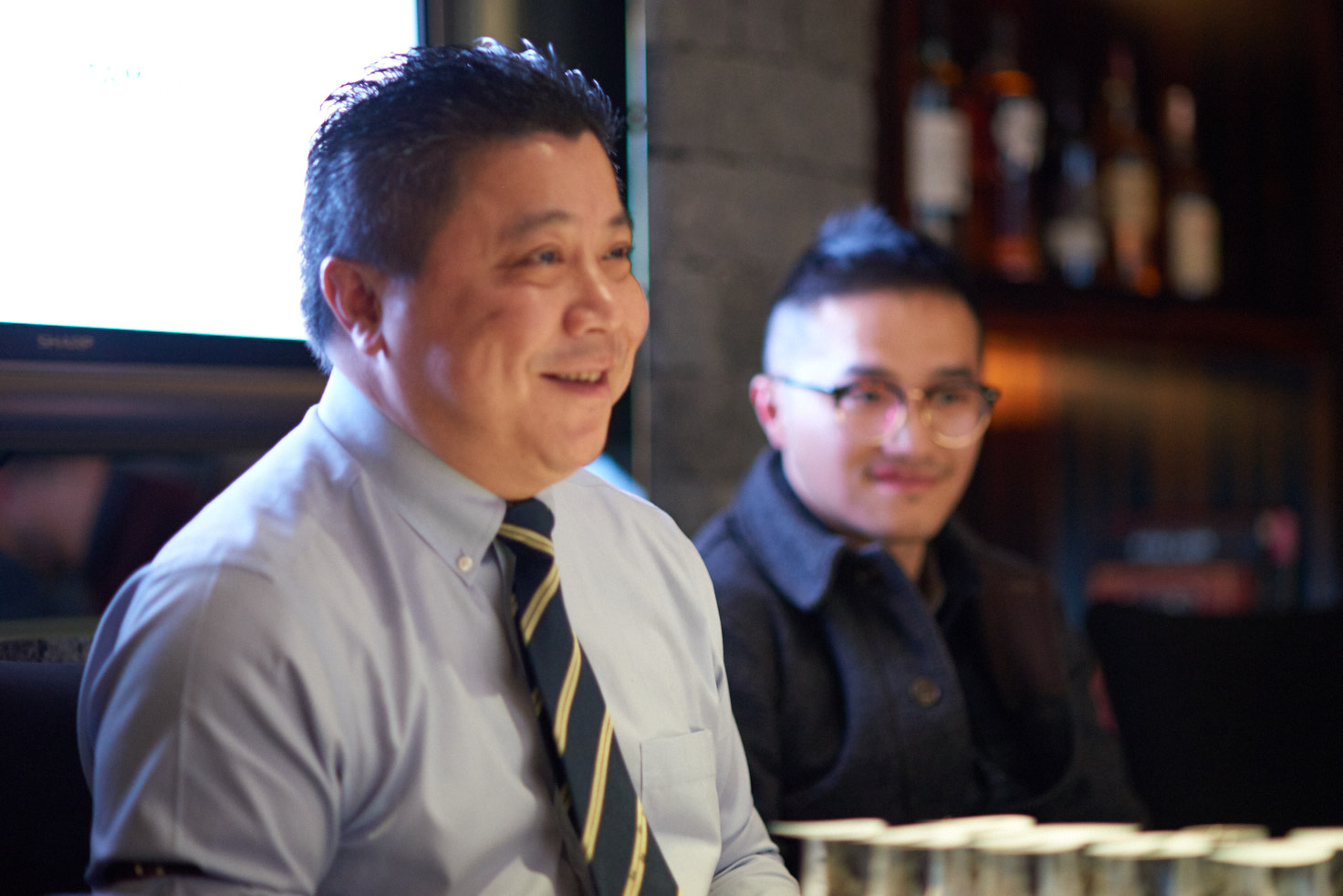 想要了解本次在上海波特曼丽思卡尔顿酒店总统套房里举行的品酒会的精彩内容 ,请关注3月期《饮迷》。下期品酒会的主题是金酒,举办地点将在北京。届时我们会提前向饮迷会员发出邀请。如果想参加,记得先成为我们的会员哦。更多详情请登陆我们的会员页面。
You can read all about our tasting at the Presidential Suite at the Portman Ritz-Carlton Shanghai in the upcoming issue of DRiNK Magazine. The next Tasting Room will be coming to Beijing with a focus on gin. The only way you can be there is to become a DRiNK Magazine Member. See our Membership page for more information.